Tuesday, 20 July 2021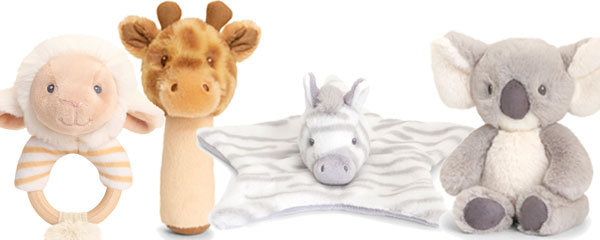 We are always looking for ways to improve our product ranges and make them more eco friendly which is why we have introduced this great new range of quality teddies. Keeleco is a new 100% recycled, eco-friendly soft toy range from Keel Toys. Each toy is manufactured and stuffed with 100% recycled polyester from plastic waste. Weighted toys are now made using recycled glass beads and glass eyes have been replaced with cotton embroidered eyes. The Keel logo and hangtag are formed from FSC card and attached to the toy with cotton. Even the sew in label is recycled!
They are suitable from birth so will make a perfect baby shower gift and look great in a new born gift hamper. For more info go to: eco-friendly-teddies.html
Thursday, 23 May 2019 | Admin
We're excited about this new range of Snuggle Giraffes by Keel Toys. Super soft and absolutely adorable, they come in a choice of Stick Rattles, Comforters, Standing Teddies & Sitting Teddies in blue, pink or cream.
As they are all suitable from birth, they make a perfect new born gift and are an ideal extra for baby gift baskets and baby shower hampers.
Check them out now @ snuggle-giraffe-range.html!
Thursday, 16 August 2018 | Admin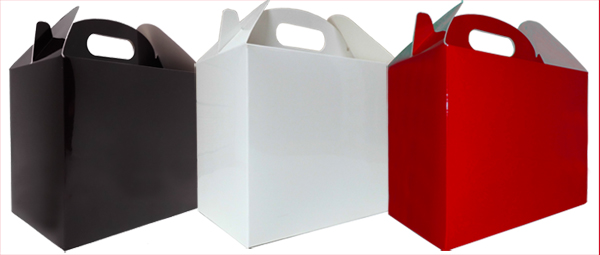 These fabulous Gable Boxes have been long awaited, and we now have them available in Glossy White, Glossy Black and Glossy Red. The measurements are 17cm wide x 10cm wide and 14cm high.
Monday, 4 June 2018 | Admin
Our Wicker Cup and Saucers are a great novelty gift basket. Ideal for speciality teas and coffees or an indulgent gift pack. These baskets come in 3 sizes, are extremely durable and have a warm brown finish. Why not treat your customers to cream scones or sprinkle some seeds and use as a planter instead!
Sunday, 18 February 2018 | Admin
Always popular, our superb wicker shopping baskets with folding handles are ideal for shop use and look great stacked onto one of our made-to-measure stands. There's plenty of space for your customers to use, without it being too large and cumbersome. They also make great gift baskets, filled with goodies and wrapped beautifully. All of our wicker shoppers are available in natural and vintage brown, and come in two sizes.