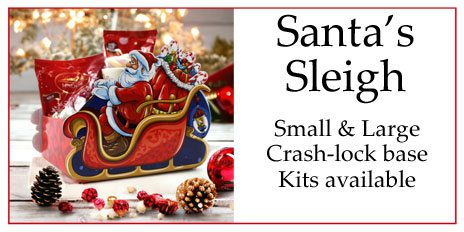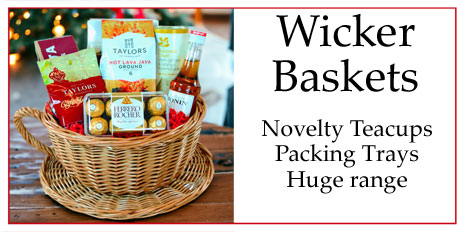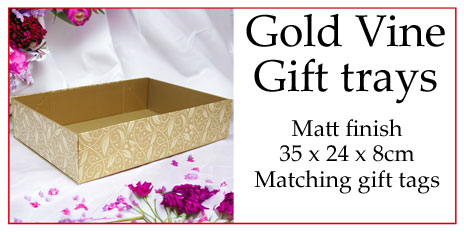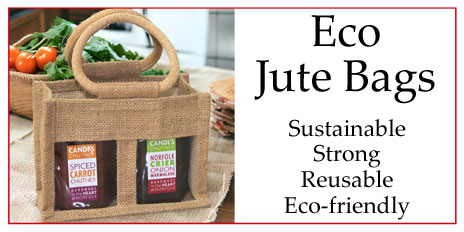 Privacy Policy
PRIVACY and COOKIES
This statement covers the services provided by the Candi Gifts website and it's purpose is to inform users about what information is collected about them and how it is used, in accordance with the GDPR.
Who we are:
Candi Gifts is a trading name of Jaffa Imports Limited, registered in England and Wales under the company number 6900998. Our registered address is 61 Alexandra Road, Lowestoft, Suffolk NR32 1PL. Our trading address is Anson House, Anson Way, Beccles Business Park, Beccles, Suffolk, NR34 7TJ.
Our Commitment to Privacy
We respect your right to privacy. This privacy statement explains our policy regarding the collection, use, disclosure and protection of Personal Data. This privacy statement applies to the collection and use of Personal Data about you by Jaffa Imports Limited (t/a Candi Gifts). Since we regularly review our policies and practices, your comments are always welcome. We reserve the right to change this Privacy Policy at any time.
A. What is Personal Data?

B. Collection of Personal Data

C. Use of Personal Data by Costco

D. Sharing of Personal Data

1. Order Fulfilment

2. Service Providers and Contractors

E. Protection of Personal and Credit Card Information

F. Questions or Concerns

G. Changes to this Statement

H. Cookie Policy
A. What is Personal Data?
We only collect information that we know we will genuinely use and in accordance with the General Data Protection Regulation (GDPR). The type of information that we will collect on you, and you voluntarily provide to us on this website includes identifiable information such as a name, address, telephone number, e-mail address, internet (IP) address and information about an individual's purchases and online shopping.
Personal Data does not include "aggregate" information. Aggregate information is data we collect about a group or category of products, services or customers, from which individual customers cannot be identified. In other words, information about how you use a service may be collected and combined with information about how others use the same service, but no Personal Data will be included in the resulting data. Likewise, information about the products you purchase may be collected and combined with information about the products purchased by others. Aggregate data helps us understand trends and customer needs so that we can better consider new products and services, and tailor existing products and services to customer desires.
B. Collection of Personal Data
We collect Personal Data when you:
Register to use our website or agree to receive news about specials or other promotions;

Place an order or purchase products or services online or over the telephone

To return or exchange items;

Contact us for any reason including questions, enquiries, comments, complaints or requests; such as by replying to enquiries by email or telephone through customer services;
In addition, we automatically collect some information when you visit our website, such as your computer's IP address or your device ID and operating system, the site from which you linked to us, your site activity, the time and date of your visit, and your purchases. This information may be collected through the use of "cookies" and web beacons. Please see our Cookie Policy for more details.
C. Use of Personal Data
The Personal Data we collect is generally used to process your requests or transactions. For example, we may use your telephone number, your e-mail or your postal address to:
Managing the provision of goods, services and privileges to you, including processing exchanges or returns;

Managing invoicing, accounting and information security services related to our transactions with you;

Internal management purposes, including planning, resource allocation, policy development, quality improvement, monitoring, audit, evaluation and reporting;

Send notifications (via email or SMS/text message) related to your purchases, such as purchase confirmations or delivery schedules;
D. Sharing of Personal Data
We share information in these circumstances:
We may provide to a third-party information necessary to process a transaction or fulfil an order you have placed with us. For example, if you pay by a debit/credit card, your card number and sales transaction information are passed on to the card processor and/or issuer (including their service providers such as fraud verification services). However, we give suppliers, and others involved in the distribution chain only the information needed to provide you the products or services you order, such as shipping and/or billing address, e-mail address, telephone number and product orders. We are not responsible for any information you provide directly to these parties, and we encourage you to become familiar with their practices before disclosing information directly to them.
Service Providers and Contractors
From time to time we engage unaffiliated third parties and their affiliates, agents and subcontractors ("Service Providers") to perform certain technological or administrative services on our behalf. For example, we retain companies to process debit and credit card payments and ship merchandise. We also may use a Service Provider to host and administer one or more of our Sites, process and store data, and fulfill similar technology-related functions on our behalf. In these circumstances, the Personal Data that the Service Provider receives is limited to only the Personal Data held by us that they need in order to render their service to us. You acknowledge that if Service Providers provide services from other countries (such as the United States), your Personal Data may be processed and stored in these countries and the governments, courts or law enforcement or regulatory agencies of these jurisdictions may be able to obtain disclosure of your Personal Data through a lawful order.
If any of these service providers need access to your Personal Data, we require them to use it only to perform the services for us. We also require that they maintain the confidentiality of the information and/or return the information to us when they no longer need it.
We may disclose Personal Data without your knowledge or consent if a law, regulation, search warrant, subpoena or court order legally authorises us or requires us to do so. We may also disclose Personal Data to protect the rights, property or personal safety of Jaffa Imports Limited, its customers, employees or other members of the public.
Except as set out above, we do not sell, rent, share or disclose the Personal Data without your consent.
E. Protection of Personal and Credit Card Information
We have physical, administrative and technical security measures in place to protect Personal Data from loss, misuse or alteration while it is under our control. When you enter Personal Data online, that information is encrypted prior to transmission using a security protocol called SSL (Secure Sockets Layer). We also use SSL to allow you to securely view your online account and registration information. Even if you establish an account with us, we do not retain your credit card information. Payment processing for online payments will go directly via SagePay (www.sagepay.co.uk) and Paypal (www.paypal.com). Your card and account details are not shared back with us.
Online account information is accessible only by using a password. You must keep your password confidential. You are responsible for all uses of www.candigifts.co.uk by anyone using your password. Please advise us immediately if you believe your password has been misused.
F. If you have any questions or concerns about this privacy statement or would like to contact us for any reason, you can:
E-mail us at salesdesk@candigifts.co.uk

Write to us at: Candi Gifts, Anson House, Anson Way, Beccles Business Park, Beccles, Suffolk, NR34 7TJ.
G. Changes to this Statement
We may change this Privacy Policy at any time but will alert you that changes have been made by indicating at the bottom of the Privacy Policy the date it was last updated. We encourage you to review our privacy statement to make sure you understand how your Personal Data will be used. If we make a material change to how we use Personal Data and the new uses are unrelated to uses we disclose in this statement, we will communicate the changes in advance.
H. Cookie Policy
We may collect cookies and web beacon information when you browse www.candigifts.co.uk. Cookies are small files that are stored on your computer and web beacons are electronic images that allow us to count visitors visiting certain web pages, to access cookies, and to analyse whether advertising banners on our site or other sites were effective. They enable us to monitor online activity. When you first access the website, you will be asked if you consent to our use of cookies. If you do not consent, the website will not load properly.
Like most websites, we use cookies to log your IP address, identify your browser type, and log the date and time of your purchases and other activities. We use this information for system administration, troubleshooting, fraud investigation, communications from Jaffa Imports Limited (t/a Candi Gifts) (only) and optimising your shopping experience. For example, we may customise our home page for you, better display pages according to your browser type, and/or deliver customised product recommendations and email. Cookies are not spyware, and Jaffa Imports Limited (t/a Candi Gifts) does not collect multi-site data or, with the exception of Google Analytics, share information with others that we gather through cookies. Cookies help us to customise our home page for you and to better display pages according to your browser type. While cookies are optional for browsing www.candigifts.co.uk, they are required for registering, logging on, purchasing or adding items to your cart. If you wish to purchase items or set up an account on www.candigifts.co.uk, you will need to accept a www.candigifts.co.uk cookie. (In order to control the ability of website providers to place cookies on your computer, you should consult your browser's "Options" and "Help" pages to learn how to adjust your settings to suit your privacy preferences.)
Information on how we share your Personal Data may be found in our Privacy Policy. We share your IP address, but no other Personal Data, with Google Analytics in order to obtain data about how our website is accessed and used. If you do not wish your IP address to be tracked for this purpose, you may opt-out of Google Analytics by following the steps found at https://tools.google.com/dlpage/gaoptout.
The Google Maps service used for the warehouse locator also requires the use of cookies to function. For further information about Googles privacy policy please refer to http://www.google.com/intl/en/policies/privacy/
Finally, we use web beacons to determine when and how many times a page has been viewed. Again, we use this information for our own marketing purposes.
For each visitor to our website we collect aggregate information on what pages consumers access or visit and information volunteered by the consumer, such as items that consumers add to their shopping cart, survey information and/or site registrations. The information we collect is not shared with other organisations for commercial purposes. If you supply us with your postal address online you will only receive the information for which you provided us your address. Persons who supply us with their telephone numbers online will only receive telephone contact from us with information regarding orders they have placed. We do not partner with or have special relationships with any ad server companies. Upon request we provide site visitors with access to contact information (e.g., name, address, phone number) that we maintain about them. Consumers can access this information by e-mail at the address below. Upon request we offer visitors the ability to have contact information inaccuracies corrected. With respect to security, we always use industry-standard encryption technologies when transferring and receiving consumer data exchanged with our site. We have appropriate security measures in place in our physical facilities to protect against the loss, misuse or alteration of information that we have collected from you at our site. If you feel that this site is not following its stated information policy, you may contact us at the address or phone number shown.
20th May 2018