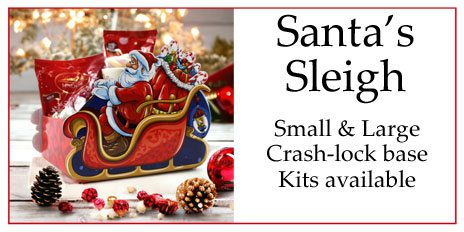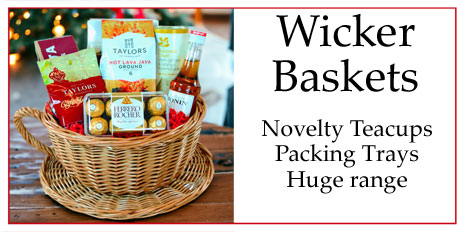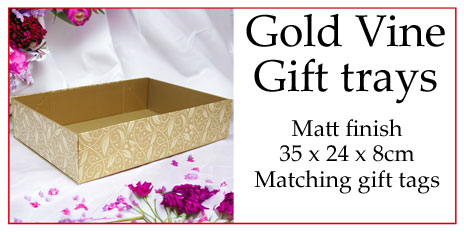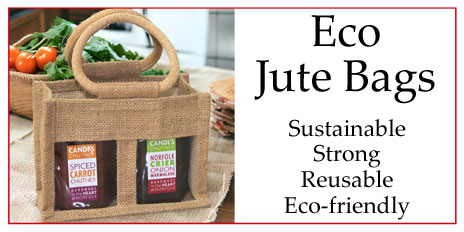 About Us
Welcome to Candi Gifts
Here you will find everything you need to make the perfect gift basket. We are dedicated to supplying cost effective, quality wicker baskets, hampers, jute bags, display gift boxes and packaging peripherals to customers wishing to create Gift Baskets and Hampers. We pride ourselves on innovation and are constantly evolving our products to make the process of creating these gift baskets as simple as possible. These items are unique to us and are our own exclusive styles and designs.
Candi Gifts was founded in 2004 by husband and wife team, Catherine and Ian and has expanded in to successful, thriving business committed to providing you with brilliant products and excellent service. We have a friendly team dedicated to helping you choose the right products for your needs. We can offer suggestions and provide tips & ideas to ensure your gift basket making experience is that little bit easier. Take a look at some of our testimonials and see what our customers say!
The Gift Basket and Hamper industry is huge and expanding. Trends change over time and so does the way we give gifts to our loved ones, colleagues and friends. Traditionally wicker has been used and lidded hampers are always a favourite. Even in today's world wicker is prized as an extremely versatile material. It comes from sustainable sources, is recyclable, reusable and very hard-wearing. We source the best quality from our manufacturers in the Far East, pay a fair price whilst still offering exceptional value for money. Our designs are constantly evolving and our range ever increasing. Of course, each and every basket is individually hand crafted and made especially for us to our specification. And for your convenience, we hold high stock levels year-round at great low prices, so you can order little and often keeping your cash flowing and storage space efficiently managed.
If you are concerned about ethical standards, then you'll be pleased to know that we are too. It is important to us that we can follow our supply chain to the top and know that our goods come from sustainable sources and support the real workers. The majority of our baskets are from the Shangdong province of China and for us to satisfy our own ethical standing, we travel there to witness first-hand the manufacturing of our baskets and meet the farmers who grow the willow and their families who weave.
In addition to our wonderful wicker, we have developed a whole range of printed gift packaging. Working closely with our team in China, we've created lots of solutions to your everyday packing and presentation needs. From small sweetie boxes and bags, to unique gable boxes, and gift trays in 4 sizes to accommodate anything from Bonio's to wine! Many items are interchangeable with other products. We've covered babies, birthdays, pets, Christmas, Valentine's and Mother's Day to name a few! We know that quality and value are are most important to you and and we endeavour to deliver exactly that. We take the time and effort to meet our manufacturers to establish long term professional and friendly relationships to ensure that every product is up to scratch.
So, what products do we offer?
Wicker baskets, shoppers and hampers - lots of shapes, sizes and colours to choose from Seagrass baskets - with or without handles and lids
Printed cardboard packaging - gift trays, sleeves, gable boxes, triangles, flat-top bags & pop-up boxes Cellophane bags, shrink bags, clear acetate boxes and cellophane rolls
Coloured paper packing shred and tissue paper
Gift pull bows from 8cm to 45cm diameter, mini satin bows and gift tags
Eco friendly teddies
People never tire of receiving gift baskets. The basket can be different each time, the contents can change, the embellishments can depict the occasion or season and they can be personalised for that extra special touch. Gift basket making can be very rewarding and profitable. It's a great 'work from home' business and can be scaled up the more orders you take.
We hope you enjoy our products as much as we do.
Please feel free to contact us with any queries you may have.
We look forward to hearing from you.